You might remember the Royal/T Café as the venue from Amber Nolan's fascinating art show Tag You're It. If not, check out the piece here. The Royal/T is the kind of space that, upon entering, you automatically feel inspired and really, really cool. One of Culver City's best-kept creative secrets, you won't want to miss out on the excellent food and friendly atmosphere, not to mention to superbly curated gift shop (Pantone paint chip mugs? Kitschy cool plastic jewelry? Yes please!).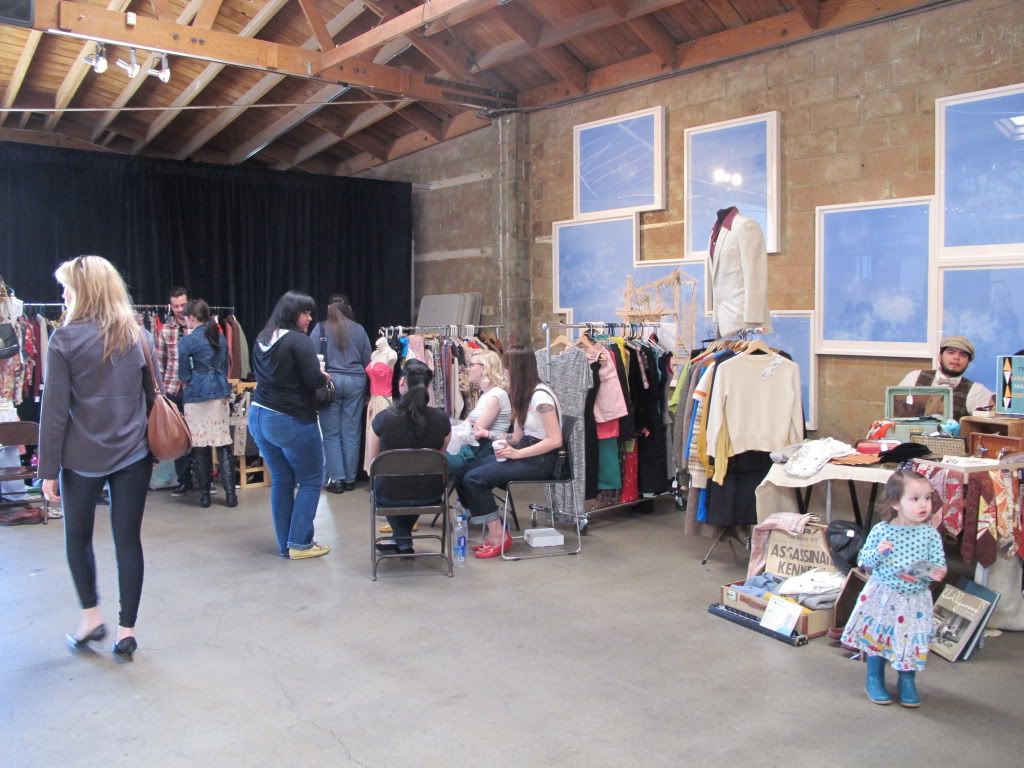 Walk past the huge art installations, through a hall wallpapered with pictures of  costumed Japanese teenagers, and you'll find a large space in the back. This time it was filled with racks of vintage clothing and accessories in every color, print, and style for the first ever ReCollections Vintage Swap and Shop, an event featuring vintage vendors specializing in 1940's, 1950's, and 1960's clothing and accessories. It's rare to find such a diverse assortment of high-quality vintage clothes, but the vendors really delivered with selections of Bakelite jewelry, crazily printed men's shirts, and stunning cocktail dresses.
And it wasn't just the selection of clothes and accessories that was amazing. The knowledge of the vendors, as well as many of the event's attendees, about the items went above and beyond average. Clearly, buying and selling vintage clothes isn't just a pastime for these people, it's a passion, and they do it exceptionally well.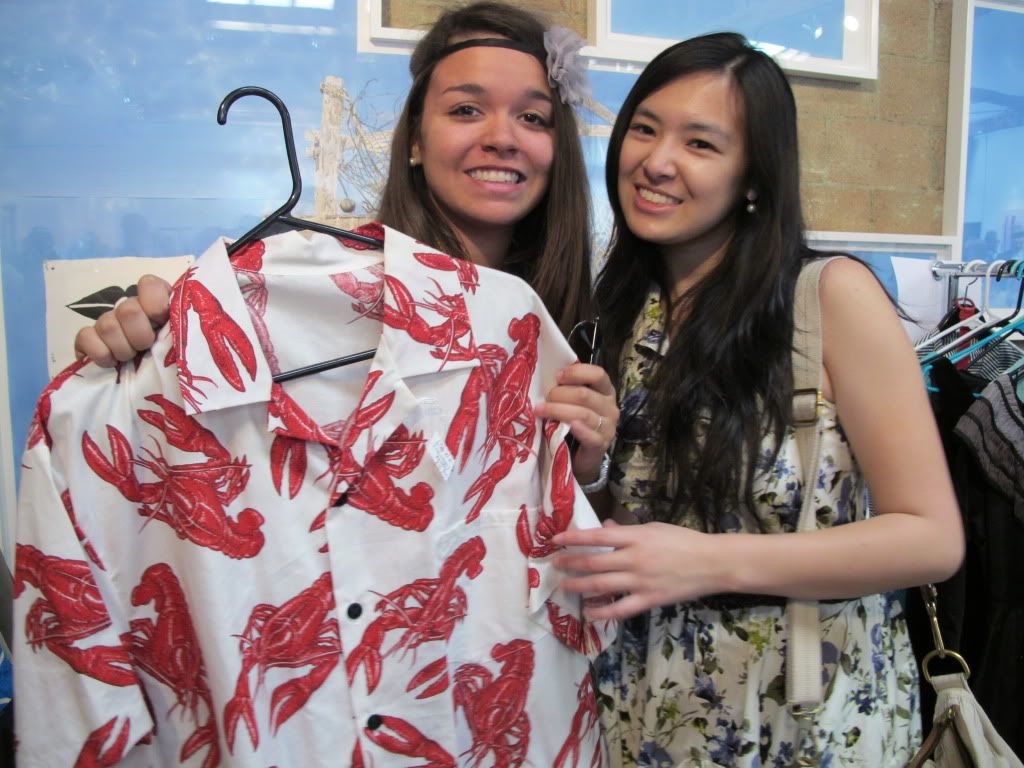 Racks were exceedingly well-curated and it was easy to find styles from every era in a wide assortment of sizes. Vendors weren't just approachable, they were happy to volunteer information and answer questions from even the most excessively curious guests. Attendees were encouraged to join in bringing items for the swap rack, which made it even more of a community event. This wasn't just a shopping event, it was an opportunity for like-minded men and women to come together and celebrate their passion for vintage clothing and accessories. Hopefully this isn't a one-time event, and I'll be sure to post updates about any similar events in the future. Meanwhile, if you find yourself in Culver City be sure to stop by the Royal/T for some milk tea, made with the café's unique secret recipe, and enjoy the fantastic creative atmosphere.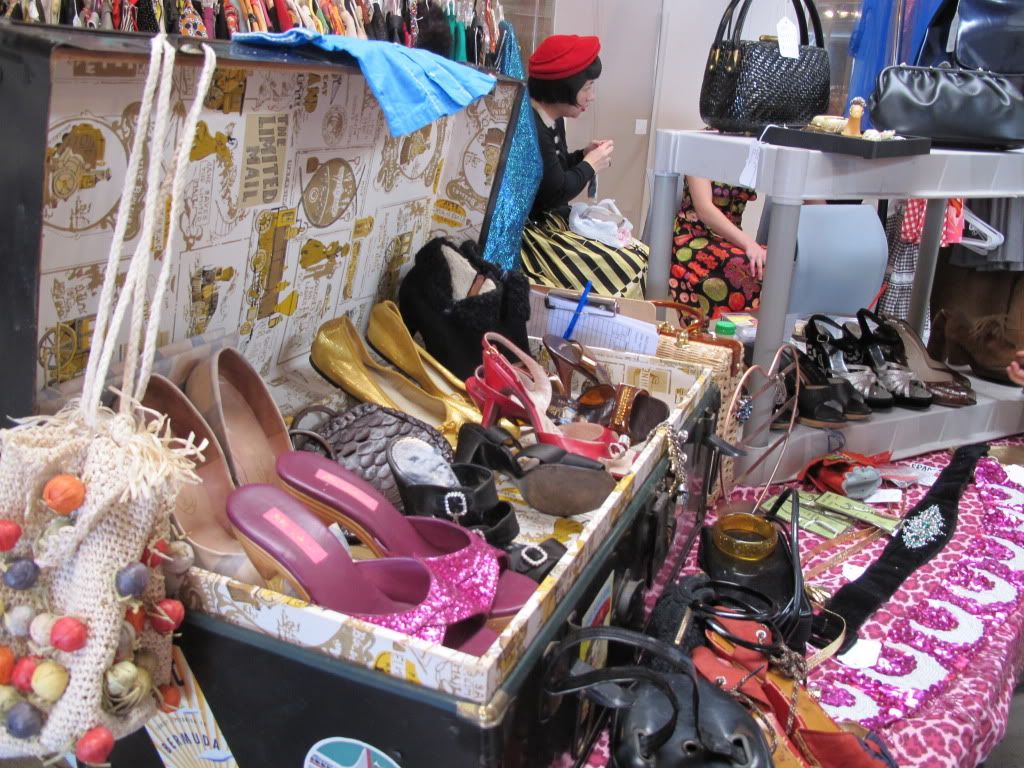 Royal/T
8910 Washington Blvd.
Culver City, CA 90232
310.559.6300
www.royal-t.org
Vendors:
Aquanetta Vintage
Gold Rush Vintage
Casuconsulto
Senorita's Savage Vintage
Vintage Shoe Queen's Classic Wears
Vintage Rags and Digs
Little Go Cat