Interview with swimwear designer Leah Lawrence of Drifting Arrows
We caught up with Pacific Northwest swimwear designer Leah Lawrence to chat about her debut swimwear collection and her partnership with Craft and Culture. The mission of Craft and Culture is to tell the stories of the designer or artist behind the work to create an intimate shopping and browsing experience and expose larger groups of people to specialty goods created by independent artists like Leah. With her new line Drifting Arrows, Leah brings a laidback Hawaiian vibe to Seattle's eclecticism that's sure to put the Pacific Northwest on the map.
Where do you find inspiration?
I find so much inspiration without trying. So many of my friends are entrepreneurs and doing really inspiring things in different mediums, and I'm constantly reading books and going online and just looking around me.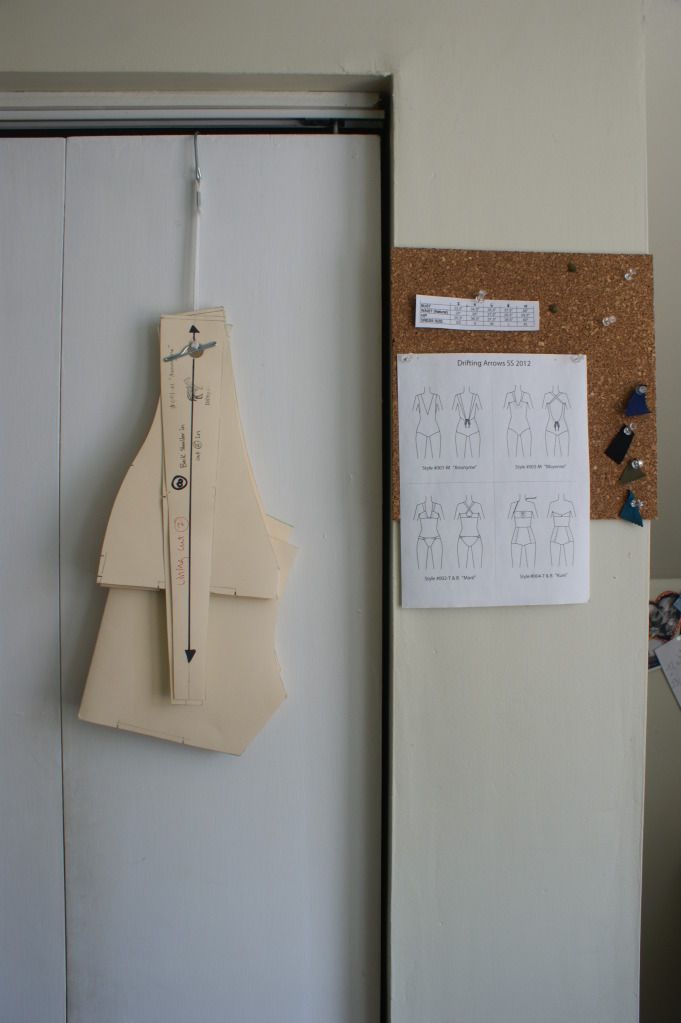 What inspired you to launch Drifting Arrows?
I went to design school, but I finished school and realized I really knew nothing about how to launch my own line. I worked as a buyer for a long time with small businesses and entrepreneurs and learned how the fashion industry works, and all of a sudden it felt like I had arrived at a time in my life where I was ready become an entrepreneur myself.
What is important to me is to offer something that isn't just a throwaway item. I want to make pieces that will be really special for years. I want to focus on the quality and consistency of the pieces.
Do you have a favorite piece in the collection?
Now that I've gone through my whole sales season, I've started to wear my pieces. The one that I've probably worn the most is the Kure. It's a great bandeau top you can wear sunbathing and not get tan lines, and I love the high-waisted bottoms. So that's probably my favorite.
You grew up in Hawaii and clearly travel is an inspiration for you. Can you tell me more about that?
I left Seattle after high school to move to Hawaii, which was a huge shift. My parents traveled when I was young and I was born overseas, so I was always very inspired by that. I can't remember a whole lot of it but it's always something I look back on and I think of how amazing it is.
Seattle isn't exactly the place you think of for swimwear.
No it's not, but I'll forever consider Hawaii home now just as much as Seattle is home. I mean, you can't really beat the lifestyle you have there. 
Explore luxury designer lingerie, nightwear & premium beachwear at Juste Moi.
Do you go back often?
A couple times a year. I'm looking to start going for more like a month and then eventually after a couple years stretch it out so I can be there three months out of the year.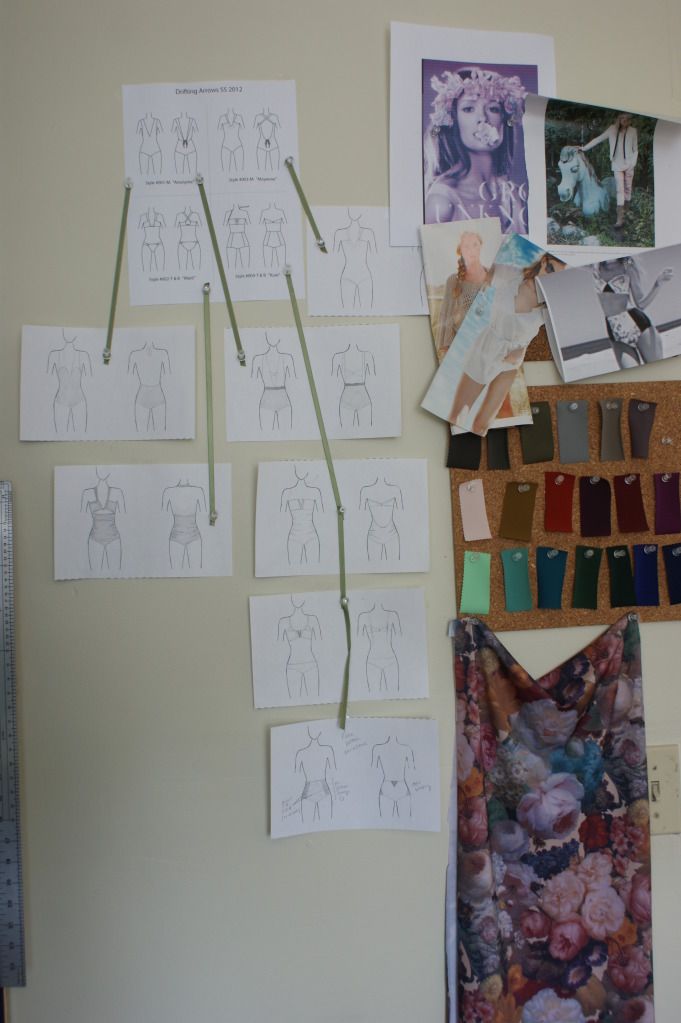 You're opening a web store soon, and Craft and Culture was your first web stockist. How was that experience?
Hana approached me and explained what Craft and Culture was and the more I chatted with her, the more unique it sounded. It wasn't just like "hey we have this retail site online and we want your stuff", Craft and Culture was like "we want to learn more about you and come and do an interview and make it very editorial" so I felt like it was a great opportunity to team up with them. They're not only stockists, they're very personal and care about me and what I do, and they did a fantastic job. They've been doing pre-sale of Drifting Arrows and they did a great interview and took a lot of photos, which was a great experience.
Where are your physical stockists?
Los Angeles at TenOverSix, New York City at Maryam Nassir Zadeh, I've got one in Vancouver called Lark, and in Seattle at a store called Les Amis.
Any big plans for the future for the brand?
I definitely want to expand into other categories that are related to swimwear like eyewear, beach bags, and possibly footwear. I kind of want to do a little bit of apparel but keep focused on swim and the accessories that go with swimwear.
Images from the Drifting Arrows lookbook.
To shop Drifting Arrows and view the entire lookbook visit Craft and Culture, and check out the Drifting Arrows website.
Comments
comments